And now an important message from Jester's evil twin, Garth. The opinions of Garth are not the opinions of Jester (unless they are).
Want to know the very best thing about CCP?
It's hard to tell, when they fuck something up, if:
they've fucked it up accidentally and intend to quickly fix it; or,
they've fucked it up accidentally and don't know how to fix it; or,
they've fucked it up accidentally, but think that fucking it up was a good thing and they don't intend to fix it; or,
they've fucked it up deliberately because they thought it was fucked up before and they don't intend to fix it; or,
they've fucked it up deliberately, know that they're going to catch shit from the players for fucking it up, and want to pretend like they don't know how to fix it (or even how it was broken) because EVE players will believe that because -- after all -- :CCP:.
It's that last case that's the most fun. After all, a lot of EVE players believe that any success CCP has modifying game mechanics is purely freakin' accidental. EVE developers don't actually play the game, right? So they have to rely for inside knowledge on forum posts, Skype conversations, and half-remembered snippets of conversations in some dark, smoky Icelandic pub that happened while one participant or all participants were bombed out of their minds. There's no way that participants in any of those settings have hidden agendas, is there? Even more hysterical, when an EVE developer fucks something up, EVE players are conditioned to
believe
them when they say they don't know how they fucked it up or how to fix it, because -- again -- fucking :CCP:!
It's the perfect excuse to float trial balloons. "Oh, this is broken? Ummmm? How did it work before? Are you sure that's a bug? You're sure it's broken? Er, OK, go ahead and bug report it..."
Latest example: security status granted by killing NPC rats in null- and low-sec has been changed. About a month ago, players started to notice that shooting these rats no longer granted them security status increases unless you were the player that inflicted the final blow on the rat. Was this in the change log for the latest update to Crucible? No, it was not. So the player that noticed it filed a petition. Here is
the response
, quoted in full:
This MAY have been an unannounced change, I haven't been able to confirm that as we don't have any pre-crucible servers available here in customer service which we can test that on. However it's definitely by design right now that only the player who lays the final blow gets the standing. If you want to see it changed back, then I encourage you to post that on the Features and Ideas Discussion forum. You can find the forums here:

https://forums.eveonline.com/

The devs do read the forums and your input there can influence their decisions in the future.

Best regards,
GM Zerat
EVE Online Customer Support
I fucking love this! It
simultaneously
"MAY have been an unannounced change"
and
at the very same time "it's definitely by design"! "If you want to see it changed back, then I encourage you to" get out a pair of knee-pads and open your mouth because one of the dev's girl-friends left him a couple of weeks back and he has some... needs.
Fucking :CCP:!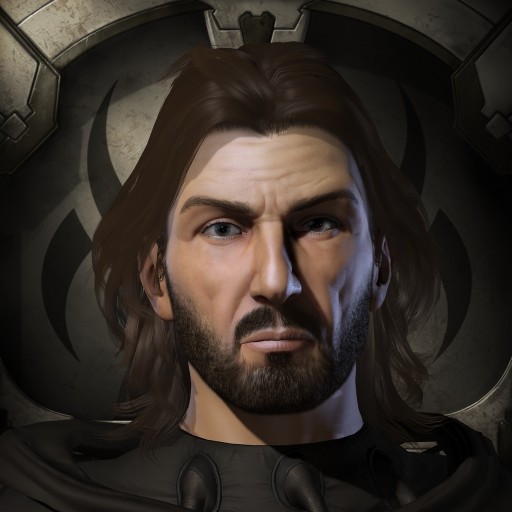 Jesus H Spacechrist! CCP, let me slowly and calmly explain a few fucking things to you. This is an MMO, and it's
not
a theme park MMO. People don't want to solo your PvE content because your PvE content is fucking shit. If they are forced into your PvE,
at least
they want to do it with friends. Yeah, I blew up a guy in low-sec once. Know what happened? Gate guns did their level best to take my head off for the next 15 minutes (+5 minutes because :CCP:).
And
I got a GCC, which meant that any moron with a Rifter and an attitude could shoot at me for 15 minutes.
And
the guy I blew up got kill rights on me for 30 days.
And
I got security status taken off.
All because I shot some moron in low-sec once. Yeah, the punishments definitely fit the fucking crime there, don't they!
To fix this, all I have to do is shoot rats. And each rat puts 0.00001 of my sec status back so that maybe I can shoot some other moron in low-sec at some future date without needing a high-sec alt to buy all my shit to PvP with because I shot someone in low-sec once. But at least I could console myself that I could shoot at rats with my friends as we went through 35 empty jumps of low-sec and null-sec while we hope for maybe getting a fight somewhere... somewhen.
Only, no, not any fucking more, because some CCP dev decided to make an "unannounced change". Now I have to go to fucking purgatory for a few hours and shoot fucking red crosses
by myself
. In an MMO. So there I am a couple of weeks later bombing around low-sec asteroid belts in a frigate looking for something to shoot at while I'm in fucking purgatory shooting red crosses by myself when a Hurricane shows up... looks at me... and warps off. I could practically hear his thought process: "Nah, I'm not going GCC or spending hours ratting for a frigate."
Fucking :CCP:!
You know what this is, CCP? This is a low-sec nerf! Congratulations! You've just nerfed low-sec! The people who live in low-sec don't care about this change. They're already -10. Do they give a shit about ratting to get sec status back up? They do not. Do suicide gankers care about getting their sec status up? No, they don't care either. They've figured out how to live quite happily in high-sec despite being -10. Do they give a shit about ratting to get sec status back up? They do not.
Know who the
only
people who care about this change are? The people who might casually visit low-sec and might casually shoot people while they're there! Only now they're not going to be so casual about it because if they casually shoot someone, they pay the price of being sent to fucking purgatory to shoot red crosses by themselves for hours. So, yeah, better to not shoot. Guys, don't go GCC for that frigate. We can start shooting at people when we get to null.
You've just nerfed low-sec! And God knows that low-sec needed it because it was such an interesting, dynamic part of the game before.
Fucking :CCP:!
I received the following reply to the bug report:

Hello and thank you for your report. However, the behaviour described was changed so that only the person laying the final blow to the killed NPC is credited for the kill and therefore gains sec status. Regards, BH Mozgalom
:CCP:, the good news here is that there are approximately ten thousand ways to fix this nerf you've inflicted. Here's five examples. Please fucking pick one:
Change it fucking back.
The worst pirates in the game are capsuleers, right? Give me sec status for shooting at player pirates with low sec status where I find them.
Let me bribe CONCORD to fix my sec status, with either ISK or CONCORD LP.
Fuck, let me pay Aurum to CONCORD to fix my sec status.
Bring back the old "DED Connections" skill and change it so that I get even higher sec status from shooting rats instead of higher money.
:CCP:, I
don't
pay a subscription to this game to be forced into fucking purgatory to do shit for hours that's not fucking fun. Fix this. Now.
Garth out!
The preceding has been an important message from Jester's evil twin, Garth. The management apologizes to any and all whom Garth may have offended. He said something that made sense once, but that was a long time ago.
EDIT (16/Mar/2012):
Garth confirms that
this will be fixed
. Huzzah! Good call, CCP.